Domestic Projects
Over the past 20 years we have prided ourselves in our ability to work with all aspects of the market. With partnerships from Dimplex to Heat Mat, our flexible packages are built for any task.
New Landlord Or Tenant?
With the diverse property market constantly updating and changing laws, it is vital to stay on top of your properties electrical needs. This can range from DECIR test certification to ensuring your property meets heating requirements.
At TMS Electrical we have worked with numerous Landlords over the years to ensure their properties are up to UK standards. If you have any queries as a Landlord or concerns as a Tenant, please contact our team today.
Property Out-Dated?
It is a common misconception with redesigning domestic properties that once the walls are painted, kitchen refitted and floors relayed, the property will be finished. However, this is not always the case. Lighting, outlets and appliances can make a huge difference in your property's appearance.
At TMS we can offer packages ranging from, but not limited to:
Down-lighting
LED fittings
Designer socket outlets and switches
Storage heater upgrades
Smoke alarms
Underfloor Heating
Electric Vehicle Charger (EV)
Regardless of your project, get in touch today for advice, surveying and quoting.
Rewire
If your property is old and facing regular faults or you are simply not satisfied with the power/lighting layout, it may be time for a rewire. Whether it be targeted at a specific area or the whole property, our experience team can meet all your needs.
If you are unsure on how to approach your issue then feel free to contact our dedicated team for further advice and quoting.
General
Whether you are looking to add a new socket or simply repair a faulty light, our dedicate office team are always a phone-call away.
Commercial Work
Over the years we have worked on hundreds of commercial properties, ranging across local schools and offices. From new builds to refurbishment, our electricians are experienced in every field.
Maintenance
We provide a maintenance team to work with and maintain local schools and offices. This can include, but not limited to;
Lighting repair and replacement
Emergency lighting tests
Socket replacement
Appliance and equipment maintenance
Wiring
Outside of everyday maintenance we can also produce ECIR certification spread over the course of 5 years, ensuring every building is legally up to date.
New Builds/Refurbishment
Over the years we have worked on numerous sites from start to finish. One of our most recent projects was based in East Preston, where we took part in expanding both the Infant and Junior Schools.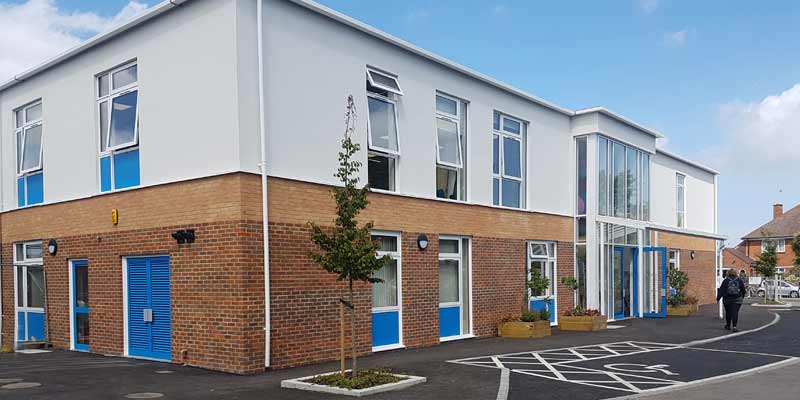 Over the course of the project, we:
Provided temporary electrical supplies for construction
Temporary lighting and socket outlets
Primairy containment
Secondary containment
Wiring
1st fix
2nd fix
Inspected and Tested
LED Lighting 
We have taken part in hundreds of lighting upgrades across West Sussex, including custom LED lighting and strips. We have access to thousands of different LED style lights and systems. Some of the brands/systems we have worked with include:
Flex 7
Philips
diVa
Samsung
Tridonic
Industrial Work
TMS have worked closely with a number of industrial units in order to provide power and lighting for manufacturing and couriering product. Some of our projects include:
High level lighting
Machinery maintenance
Installing new supplies
Installing and maintaining Busbar systems
Testing and certification